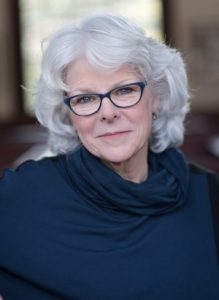 Holy Envy: Finding God in the Faith of Others
Barbara Brown Taylor, HarperOne, 2019.
Review by Chris Keating 
Barbara Brown Taylor and I have a delightful arrangement. She writes books, and I read them. She is unaware of this arrangement, though I know many others whose lives, ministries, and dedication to writing have been impacted by Taylor who describes herself as someone who says things you're not supposed to say.
Some might see that as an indicator that her work is impolite or dangerous, or that she represents some heretical view of Christian faith. While definitions of heresy vary, Taylor is hardly outside the mainstream of faith. Nor is her writing crude. Perhaps some would see it as dangerous, but the questions she explores about God, Jesus, Christians, faith and other religions need to be discussed. An Episcopalian priest who lives on a farm in northeast Georgia who manages to land on the New York Times bestseller list demands attention–even if she is saying things which should be left unsaid.  Which she's not.
Her most recent book, Holy Envy, is a glimpse into the college classrooms where she taught world religion for more than 20 years. Or perhaps a glimpse into her study where she reflects on the work of building bridges between different faith groups. In her words, "Part of my ongoing priesthood is to find the bridge between my faith and the faiths of other people so that those of us who draw water from wells on different sides of the river can still get together from time to time, making the whole area safer for our children."
Holy Envy explores those rivers, revealing the joy Taylor found as she encountered different faiths. Navigating these tributaries took her beyond stereotypes and left her with a deeper appreciation for the religious practices of Buddhists, Muslims, and Jews. At times she wonders if she might stay on the other side of the river and not return to Christianity.
She plunges ahead, waiting as the Spirit leads in new ways. She discovers that "if you are determined to walk the way of Jesus, there comes a time when you must leave the lower altitudes for the heights. This will involve lightening your pack and heading into parts unknown." She continues, "Sooner or later you will have to leave all your soothing props behind, entrusting yourself to the God who cares more about your transformation than your comfort."
Taylor observes that most churches downplay that notion, preferring to promote the benefits of faith and not its costs. But avoiding that transformation is also costly, leading to Taylor's observation that "when going to church makes you feel crazy and embarrassed, of course, you stay home."  These sort of front-row observations on the changing religious perspectives of American life in general and college students in particular is one of the book's strengths. Churches fishing for millennials and the ever-elusive "spiritual but not religious" should consider reading this together. She does indeed say things that some churches aren't saying and argues that her students are actively looking to the churches of their youth for these sorts of conversations. "They want more from their communities of faith than a new music leader, a youth pledge card, and the assurance that they can wear jeans to church."
Holy Envy may indeed by saying things you're not supposed to say, but perhaps it is time we start having those conversations.
To read an excerpt from Holy Envy, click here. To learn more about Barbara Brown Taylor, visit barbarabrowntaylor.com.