Eric Henson, our good friend and former music director has suffered from progressive heart disease that was first diagnosed in his mid-30's. Over the course of time, his disease had progressed to the point that he has become unable to work and now needs a triple-organ transplant. To help with Eric's ever-mounting expenses,  a group of his Woodlawn friends will host a bingo fundraiser on August 9 from 7-9 p.m. at Woodlawn Chapel. We have already received many generous donations of baked goods for the snacks as well as some awesome items for prizes. We would still eagerly accept donations for prizes as well as direct donations for Eric.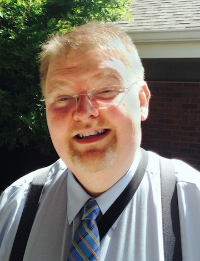 We are hoping that Eric's church friends will attend as well as invite many others to join the the fun as well. PLEASE help us get the word out so that this event can be a huge success.
We have changed the date from August 2 to August 9 in hopes of gathering a larger crowd. Admission will be $20. We have printed tickets available. Ticket purchases and donations must be either cash or made out to Eric Henson directly and are not tax deductible.  For more information or ticket purchase please contact any one of the following: Mary Voth, Karin Bentele, Cindy Capatosta, Sandy Jenne, Debbie Lind, Carol May, Dee Rider, Christie Wright. Thank you in advance for all your love and support for Eric.
Date/Time
Date(s) - Aug 9, 2019
7:00pm - 9:00pm
Location
Woodlawn Chapel