MISSION
Woodlawn Chapel Mission Team serves our congregation, our community and the world beyond through emergency support and meaningful fellowship.
Woodlawn Chapel Mission Team serves our congregation, our community and the world beyond through emergency support and meaningful fellowship. This team takes on the leadership role, but the entire congregation embraces these efforts…
Circle of Concern has fed the hungry in west St. Louis County for 50 years. The organization, located in Valley Park, only 20 minutes from Woodlawn Chapel, began in 1967 with a "circle" of West County churches of various denominations searching for a better way to serve area struggling individuals and families.
Today, Circle serves more than 2000 individuals monthly: 600+ families per month and nearly 1500 households annually. These include individuals and families residing in the Parkway, Rockwood and Valley Park School Districts whose household income is at or below 185% of the federal poverty level.
Woodlawn Chapel supports Circle with:
Coupon Club-purchased items
Cash donations
Volunteering as board members as well as pantry workers

Emergency Donations
Flood relief cleaning supplies, January 2016
Spread the Love campaign generating more than 137 jars of jelly in February 2020.
$400 to help cover client utilities in December 2020.

Christmas Giving Tree (adopt-a-family)

Each Woodlawn "angel" selects a gift request for various family members from our Christmas Giving Tree and returns with the wrapped item by early December…in time to unwrap Christmas morning. In 2019, the congregation adopted two families of six, in addition to six single individuals with 72 gift requests.
In 2020, due to pandemic restrictions, we were asked to donate gift cards which were distributed to Circle clients. Our congregation donated $2,200.00

In 2019 we donated 37 bags of flour, sugar, baking powder, baking soda, vegetable oil, vanilla extract, and cinnamon. Holiday Baking Bag  food drive every October/November.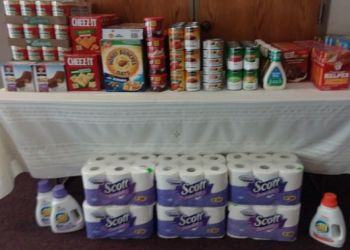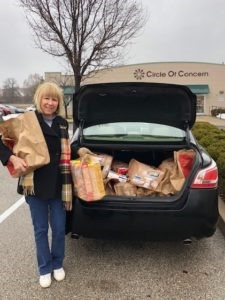 COUPON CLUB
Woodlawn Chapel's Coupon Club strives to reduce local hunger by combining coupons with store sales in order to stretch our dollars to purchase more food for Circle of Concern food pantry in Valley Park, Missouri. Since 2011, this energetic team has been in constant contact with food pantry management to determine pantry needs then actively shops each week. This amazing ministry of love has enabled us to triple the amount of needed food we are able to provide on a weekly basis, reaching a milestone in 2019 of donating more than $100,000.00 in food and personal care items having spent just over $32,000.00.
We stretch the dollar so the food pantry not only receives more, but more of what it needs.
Coupon Club results through the years:
2020: Spent $3348 for $11,677 retail value
2019: Spent $6543 for $12,569 retail value
2018: Spent $6431 for $14,693 retail value
2017: Spent $3338 for $11,908 retail value
2016: Spent $3340 for $11,170 retail value
2015: Spent $3496 for $9465 retail value
2014: Spent $4659 for $12,997 retail value
2013: Spent $3800 for $12,500 retail value
2011-12: Spent $6000 for $20,000 retail value
Food pantry clients may change, but the need to feed the hungry endures. In recent years, manufacturers' coupons have dwindled and store sales are not discounted as deeply. According to the Wall Street Journal, food prices have risen 3.9% from December 2019 to December 2020, mainly due to pandemic influences and people preparing more meals at home. 
We could not have reached our milestone without our congregation's support.
Every September our Dessert Auction brings out the best in baking from our members plus a fun bidding war for cakes, pies and cookies, which provides annual funding for Coupon Club. In 2019 our Dessert Auction raised $3100. In 2020, we were unable to hold our auction due to COVID-19 restrictions. 
The congregation provides the coupons, and donates to specific emergency funding drives. Members also donate Schnuck's Reward points earned by shopping at area Schnuck's grocery stores — $2.00 per $100 purchase – by keying in 314-527-9385 at grocery or pharmacy checkout.
In 2020, The Presbytery of Giddings-Lovejoy awarded WCPC Coupon Club a grant of $1,276 to help support our efforts. 
If you have any questions or would like to donate, feel free to call Judy Simms-Brown (314) 527-9385.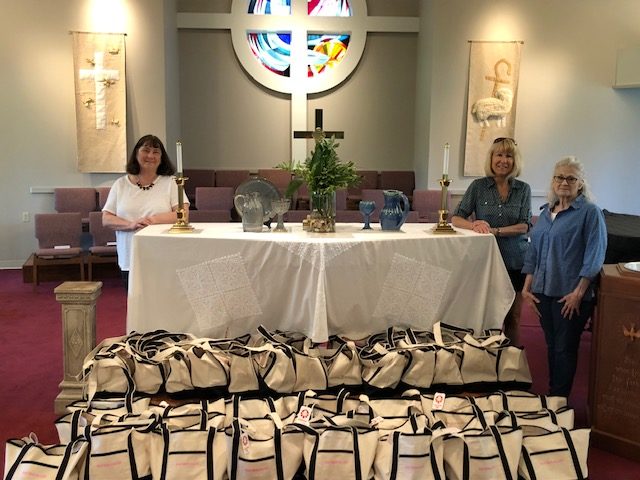 For mothers staying in the three St. Louis area Ronald McDonald Houses, who's primary concern is for their child hospitalized nearby.
Every May, in time for Mother's Day, the Mission team and Woodlawn Chapel volunteers assemble beautiful, large leatherette tote bags filled with personal care items like hand cream and lip balm, skid-proof booties, adult coloring books and pencils, reading material, puzzles, journal and pen; items mothers will appreciate during a hospital stay, and that offer our hope and love during this stressful time.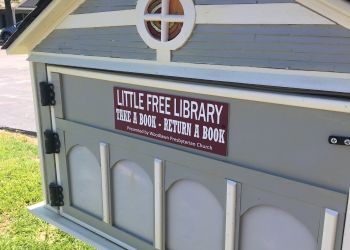 Woodlawn hosts our own Little Free Library to inspire a love of reading, build community, and spark creativity by fostering neighborhood book exchanges.
Through Little Free Libraries, a nonprofit organization, millions of books are exchanged each year around the world, profoundly increasing access to books for readers of all ages and backgrounds.
The Woodlawn Chapel Women's Bible Study group manages our book selection and turnover.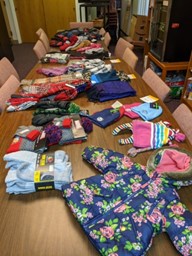 SUNSHINE MINISTRIES COMMUNITY CLOSET
This o

rganization allows families living at or below the poverty lever, from the North St. Louis Community, to shop for needed it

ems at greatly reduced. prices.
Summer 2020, our members searched through their attics, basements and closets to locate gently used, highly requested household items and donated more than three car loads of purses, shoes, linens, children's clothing and toiletries.
In the winter of 2020/2021, our members donated more than 100 new coats, hats, gloves, mittens and socks for men, women and children.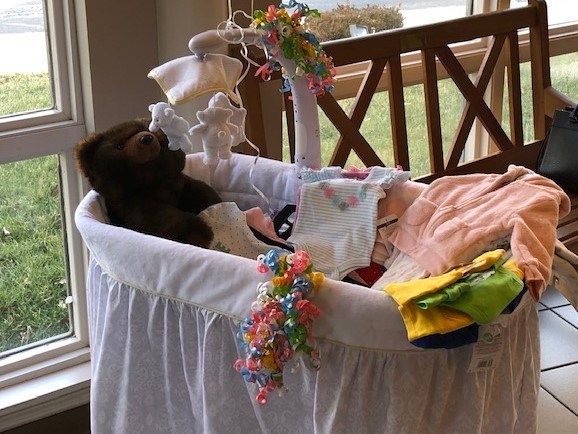 NEWBORNS IN NEED OF EASTERN MISSOURI
Each spring, Woodlawn Members donate newborn clothing, blankets and infant care items for new mothers in financial difficulties through Newborns in Need of Eastern Missouri. Everyone loves baby things and the bassinette which sits in our narthex overflows with everyone's donations.
More than 500 items were collected March/April 2020 that included disposable diapers, baby wipes, baby blankets, infant onesies and sleepwear.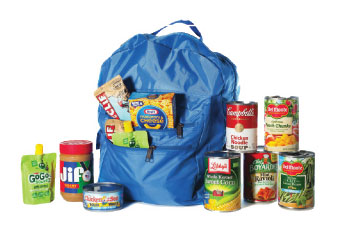 PARKWAY SCHOOL FOOD PANTRY
In conjunction with food requests, some students also need winter coats. Woodlawn volunteers responded in 2017 by repairing, washing and/or dry cleaning 100 coats from the Parkway Lost & Found to be distributed to Parkway students in need.
Located at the Parkway School District Northeast Middle School, this pantry serves from grade school through high school – identified by school counselors as families in need. Currently, Woodlawn volunteers deliver bags of groceries each week to several different schools.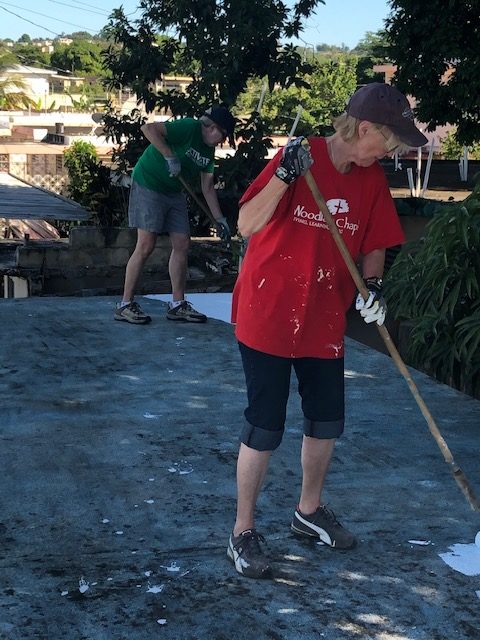 Presbyterian Disaster Assistance (PDA) is the emergency and refugee program of the Presbyterian Church (U.S.A.).
In November, 2019, eleven members of the Woodlawn Chapel congregation travelled to Anasco, Puerto Rico, to assist with home repairs leftover from the devastation left in the wake of Hurricane Maria. This little mission team sealed the roofs of six homes, scraped and painted interior walls and worshiped with our host church, The First Presbyterian Church of Anasco.
Learn more from three of our participants who shared their observations with our congregation by clicking on one of the words below…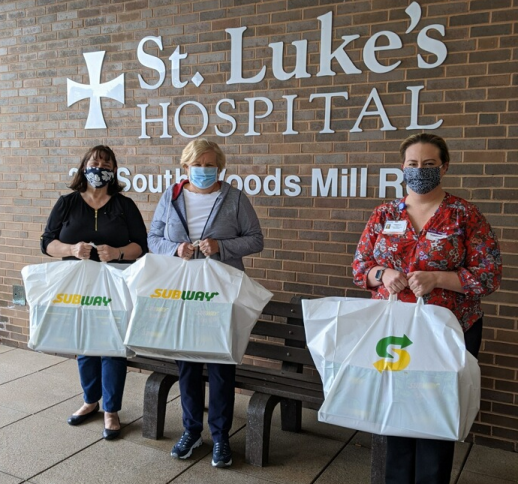 MEALS FOR FRONTLINE WORKERS
Twice, during the height of the pandemic in 2020, we coordinated with and delivered meals to front line works at St. Luke's Hospital in west St. Louis County while these medical workers stayed long hours tending to COVID-19 patients and keeping the facility clean

.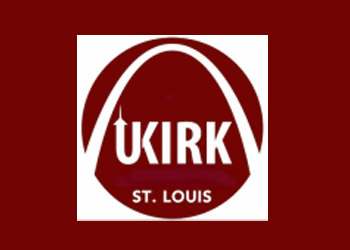 ANNUAL SERVICE OPPORTUNITIES
UKirk, or "university church," is the PC(USA) Campus Ministry at Washington University in St. Louis & Saint Louis University and is open to college-aged students around the St. Louis area.
Housed in Trinity Presbyterian Church, UKirk is a faith community where students can worship and serve Christ by serving others, explore and learn about faith, and encounter God's love. Through worship, fellowship, and service, UKirk models the hospitality and justice-oriented ministry of Christ.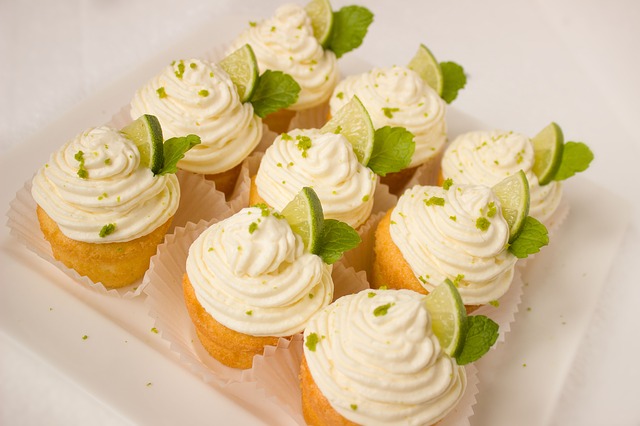 Annual Dessert Auction
Every September our Dessert Auction brings out the best in baking from our members plus a fun bidding war for cakes, pies and cookies. In 2019 our Dessert Auction raised $3,100 to help fund Coupon Club to benefit Circle of Concern food pantry.
Due to the 2020 pandemic, we were unable to hold our auction.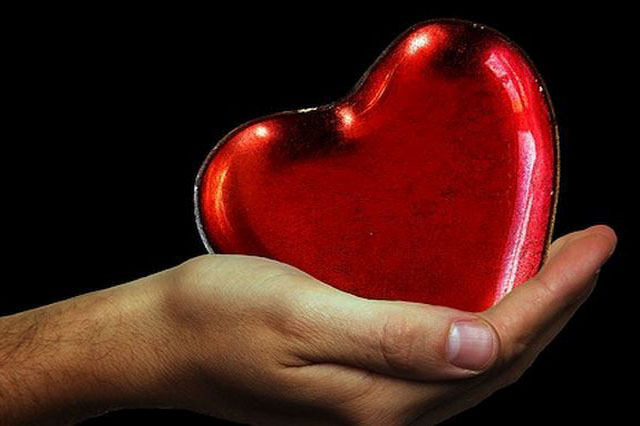 Special Offerings Throughout the Year
Christmas Joy offering helps sustain important PC(USA) ministries and programs including assistance to current and retired church workers, and developing future leaders at racially/ethnically diverse schools and colleges. We also participate in the One Great Hour of Sharing program each spring. This program, run by Presbytery USA, provides additional resources for programs provided locally, nationally and worldwide.